The Sully Award is named in honor of KATV Sports Director Steve Sullivan and is presented to the top broadcast play call during both high school and college football games for the season. A selection panel chooses one call for each level of play and the winners are honored at the Little Rock Touchdown Club's annual awards banquet.
KATV Sports Director Steve Sullivan on the Sully Award
Sully has been covering sports in Arkansas for a long time. How long? Well, when Sully started working in TV in Arkansas, Lou Holtz was the football coach at the University of Arkansas, Former NFL great, Keith Jackson, was playing tight end for Little Rock Parkview, and current Auburn coach, Gus Malzahn, was catching passes from David Little at Fort Smith Christian high school.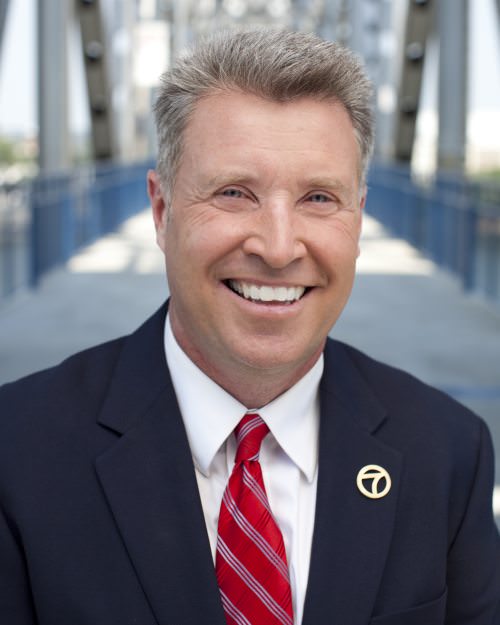 The exact stats on our enthusiastic sports director. 30 years in Arkansas television including 14 years at KATV. Sully has been named Arkansas Sportscaster of the year three times and has won the AP best sportscast award 13 times at KATV. Two years ago, the Arkansas Activities Association honored Sully with its distinguished media member award, and later this summer, Sully will be inducted into the Arkansas Sportscasters and Sportswriters Hall of Fame.
From Basil "The Great Shabazz" to "Lightning" Freddie Knighten, no one enjoys Friday night football more than Sully. KATV's Friday Night Touchdowns has won multiple awards. On Saturdays, if he's not calling games for the UCA bears, you can usually find Sully covering a youth game. Sully's Little Heroes has become one of the station's most popular features.